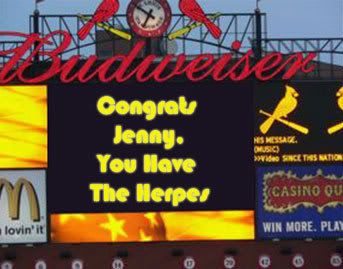 During a High School trip to a St. Louis Cardinals game, a girl was humiliated when one of her classmates had a message saying that she had an STD posted on the Stadium message board.
The girl(who shall remain nameless) was so embarrassed that she had to stop going to school for the rest of the semester AND take her finals in the school office. The mother of the prank victim is suing the St. Louis Cardinals for $25,000.
This is one of the funniest stories EVER. It just shows you how evil highschool girls can be. Infact, I think High School girls are quite possibly the largest source of evil in the world, fuck the Taliban. Maybe the U.S. should send a group of bitchy highschool girls to the Middle East to fight terrorism with rumor spreading and catty comments.