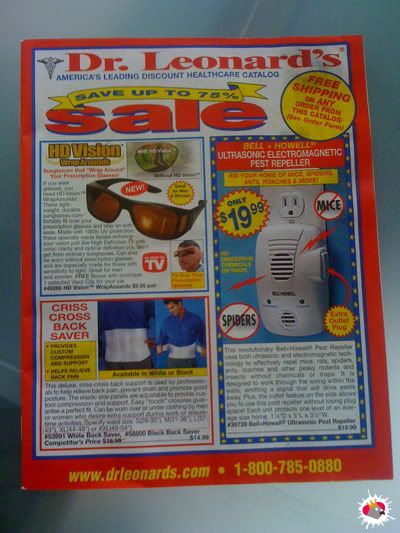 Sometimes the simplest things in life are the most enjoyable. If you register for a free subscription to Dr. Leonard's Discount Healthcare Catalogue, you will be giving yourself hours or minutes of laughter. Check out just a few of the fabulous products Dr. Leonard's has to offer
Personal Massager
Have you ever woken up with a crick in your neck and had no idea how to get rid of it? Dr. Leonard's has the answer. This discreet personal massager relieves stress and pain in seconds. Works on necks, backs, and....other....body parts. Available in 4", 7", 9.5" and 12" models. Oh yeah...and it looks like a dildo!
Grooming Tools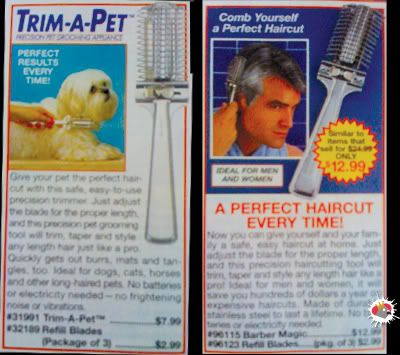 Whether you're a dog or man, personal grooming is important. If you're like me and have limited storage space, having more than one grooming tool in the house can cause dangerous clutter. Once again Dr. Leonard's has the tools that can help keep yourself and or dog looking good. Say goodbye to clutter with this multi-species hair trimmer. I've always said...If it's good enough for a dog, its good enough for me.
High-Tech Listening Device
Its hard to accept getting older, but with this new hearing device, people will have no idea your old ass can't hear anymore. Go from looking like an old deaf person, to a young douche bag in seconds with this hearing aid disguised as a blue tooth headset.
To subscribe to Dr. Leonard's Discount Healthcare Catalogue,
click here.