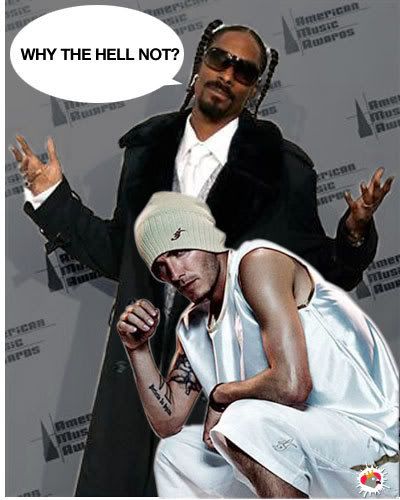 New Los Angeles BFFs Snoop Dogg and David Beckham are heading into the studio. The random duo became friends when Beckham moved to L.A. to play for the Galaxy soccer team and are now in talks to collaborate on a song in the near future. This duet should help Beckham expand the game of soccer to the hard to reach Los Angeles CRIPS market.
Here are a few possible track names:
- Gimmie Me Fish and Chips, Bitch
- Hoes, Weed, and Shin Guards
- Tea Time in the L.B.C.
Click Here
to read the full story