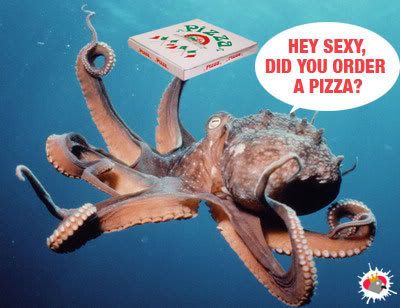 A 48 year old man from the Australian provence of Tasmania was caught with more than 31,000 images and videos involving child and animal pornography.
Some of the videos included sexual acts being performed on dogs, ponies, snakes, and even an octopus!
Now, I'm not into bestiality at all...but i have to admit, I am a little curious as to what Octopus Porn is like.
Insert "Tentacle Joke" here ____________.
Click here
for the full story